pre-construction condos toronto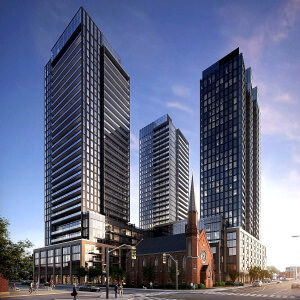 Pre-Construction Condo Hamilton For Sale
Canada's most successful launch of 2022.
To meet the extraordinary demand for this design-forward community, EMBLEM is releasing the second tower. This is your chance to be part of the GTA's best development. A new modern condominium community rises in downtown Hamilton, capturing the energy and creativity of a city on the rise.
Designed by world-renowned interior design studio, The Design District features designs of the highest standard seen in world-class brands.
Located in the perfect transit hub, The Design District is only minutes away from the GO train, LRT line, and Hamilton airport. Connectivity at its finest.
The Design District layers on distinguished Louis Vuitton furnishings to create designer amenity spaces never done before.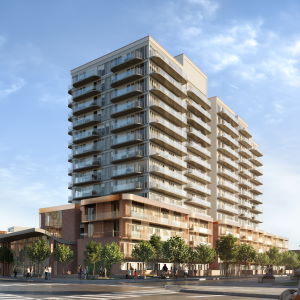 Pre-Construction Condo Toronto | For Sale
A MODERN WATERFRONT VILLAGE.
Water connects us. It's the backdrop to our celebrations and the forefront of our activities.
We see its stillness reflected in our serene pace of life. We see its brilliance shining throughout the vibrancy of our main streets. This is our neighbourhood village within our city, with its rich history deeply entrenched in the industrial fabric that's shaped Port Credit. This is the water's edge we call home. 

Thoughtfully planned with conscious and modern innovations, Brightwater is a vibrant new region of Port Credit, where home feels like a holiday, every day.

The charm of our quaint restaurants and shops, the draw of our European-inspired promenades, the joy of our community events and celebrations throughout all seasons, the convenience and ease of our connections to the Port Credit GO Station and downtown Mississauga…life's just brighter here.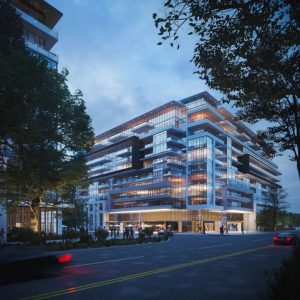 Pre-Construction Condo Toronto | For Sale
Located in the beautiful Town of Oakville, Distrikt Trailside 2.0 is designed for an elevated lifestyle imbued with fine dining, world-class shopping, lush surroundings and luxury living. The release of the Distrikt Trailside 2.0 Condos at Dundas St W & Neyagawa Blvd is in direct response to consumer demand and we expect this project to sell quickly.
Book a unit before the public release.
The Toronto pre construction market is averaging $1500 per square foot whereas Distrikt Trailside 2.0 will have an average price of $790 per square foot. This is truly a last chance to ever see pre construction this low and demand so incredibly high.  Last chance…don't miss out.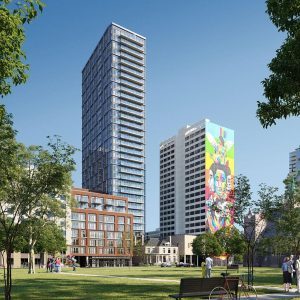 Pre-Construction Condo Toronto | For Sale
JAC Condos Development by Graywood
Located on historic Jarvis Street in TORONTO just south of Carlton on the site of Sheard Mansion is, JAC CONDOS is a 34-story building with 489 condo and townhouse suites. JAC offers both a walk and transit score of 100.
Jac is a completely new kind of condominium lifestyle with tons of personality.
Iconic on the outside, incredible on the inside. A vivid lifestyle, offering never before imagined amenities that will redefine authentic downtown living.  This prime development is brought to you by the partnership of Phantom and Graywood developments. 
Across from Allan Gardens a five acre park and home to a Allan Gardens Conservatory. This building offers both East and West forever views.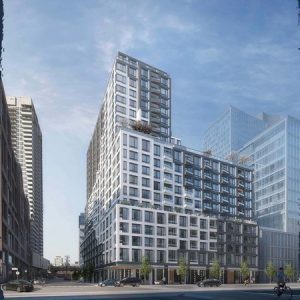 Pre-Construction Condo Toronto | For Sale
Magnificent & Extravagant Living at 162 Queens Quay East
Empire Quay House has just launched for VIPs! This stunning waterfront property by Empire Communities is located on Queen's Quay East in East Bayfront right by Toronto's growing employment and innovation district (and one of the few remaining developable lands to enjoy such a prime location to the Downtown Core and Lake Ontario!).  Literally steps to some of Toronto's most beloved venues and attractions and minutes away from the waterfront and Sugar Beach, there's a balance at Quay House that's hard to find anywhere else in the city. Shopping, dining, recreation, fitness and education opportunities are all at your finger tips.
As Toronto grows so does the employment opportunities and we are at the heart of it all. The Waterfront Innovation Center and Google's new headquarters is set to call the area home and you should to.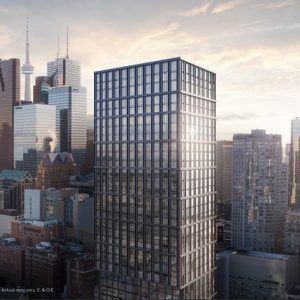 Pre-Construction Condo Toronto | For Sale
At 199 Church, you can be you.
AAA Location and AAA Builder, 199 Church is An Investors DREAM!! Coming To a Prime Location At Church and Dundas In Downtown Toronto, the Demand Is Extremely High and We Are Expecting The Suites to Sell Out Quick. 
Walking distance to the world-famous Eaton Centre Shopping Mall, the Garden District is essentially the epicenter of the city. As Ryerson University continues to expand, students have moved into the area, bringing with them energy and excitement. Greenspaces are abound in the area like the spectacular Allan Gardens just nearby – a historic green space with decades of history in the city, complete with off-leash dog park, multiple charming pathways, and a gorgeous canopy of trees.The Last 4 Centrecourt Projects Sold 75% Within 4 Days and This One Will Be No Different!
50% of the suites are priced below $649,990 and 2 bedroom suited in the $800's.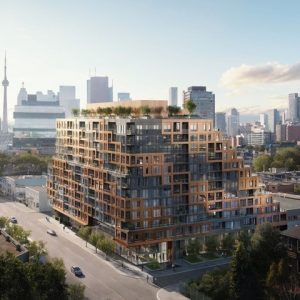 Pre-Construction Condo Toronto | For Sale
"The Best Pricing Downtown Core Has Seen Since 2018"
28 Eastern Condos is planned to be just as stylish and quirky as the neighbourhood it's set in. An F-shaped building, 28 Eastern Condos will be 12 storeys tall and have playful geometric design to continue the unique design aesthetic of the neighbourhood.
There will be retail space as well, making this a mixed-use development. This helps ensure that street life and activity in the neighbourhood stays vibrant and also that residents have access to amenities, services, restaurants and shops right from their front door.
Residents will also enjoy a beautiful rooftop terrace with greenery and a quiet pedestrian courtyard – outdoor spaces perfect for relaxation, contemplation, and meeting friends.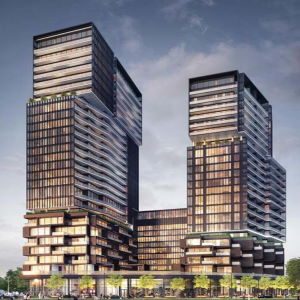 Pre-Construction Condo Toronto | For Sale
Galleria on the park Condo is a newly project at the Galleria Shopping Centre.
Galleria On The Park, located at Dufferin and Dupont by Elad Canada and Freed that gives the community a modern urban lifestyle. Living on the Park has a lot of advantages because of its massive park, public spaces, lifestyle experiences, exceptional retail and innovative office space. There will be tons of activities and events that everyone in the community would enjoy. New Dupont City Park Community created by a Master Plan Architect Hariri Pontarini, developed by Lead Canada.
Standing 472 feet tall, 3,416 units that will revitalize the Galleria Mall at Dufferin and Dupont. With expansion plans of 95,000 sq. ft., it makes one of the largest in Toronto. Having infrastructure with cycling lanes, this is the center of activity in Central West Toronto.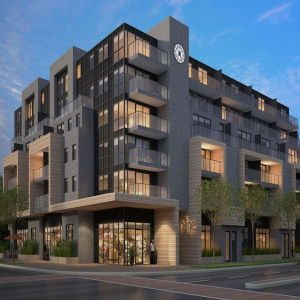 Pre-Construction Condo Toronto | For Sale
The Best Route To City Living Starts At B-LINE
Only 10 % Deposit Now – Prices starting from low $500's
Beautiful Boutique Condo in the Alderwood Neighbourhood. Only 81 Units.

Just west of downtown Toronto sits B-Line, Modern Condominiums in the heart of Etobicoke. These luxurious suites are only minutes away from where you need to go. Countless neighbouring amenities like CF Sherway Gardens, major highways including the 427 and the Gardiner Expressway, and Transportation such as TTC and Go Stations, it could not be easier to indulge in city living than the B-Line. No matter where you have to be, B-line is central to it all. Nearby highways including the 427 and Gardiner Expressway are a short drive away from these modern condominiums. Quickly get into the city with surrounding public transportation including buses, subways, and GO stations. Spoil yourself in the Entertainment District encompasses the Cineplex Cinemas Queensway and VIP Cinemas.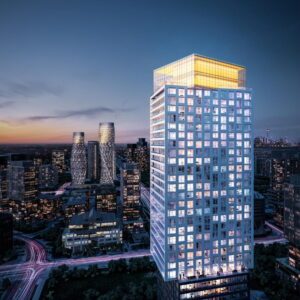 Pre-Construction Condo Toronto | For Sale
Experience The Future Of Downtown Mississauga
A city with a vastly growing population of 726, 359, an exquisite addition to the growing number of soaring towers located in the heart of downtown Mississauga, Camrost Felcorp pioneer in creating landmark condominiums and is behind many of the Greater Toronto Area's most distinctive and memorable residential communities & commercial properties gives you yet.  
the dreamt condominium complex hallmarks 4 towers consisting of more than 396 units, and a soaring 72+ floors, amenities will pave way to new retail, office, culture, shopping&dining, boutique, hotel, parks&public spaces, condominium residences, steps to square one shopping center, new lrt rapid transit.  
The building design resembles a cube and cantilevers organized alternately piled on top of each other, such designs reminds us of the prowess being displayed by towers build in Dubai and some Arab countries.